IP Expert & IP Consultant Services for Innovative Businesses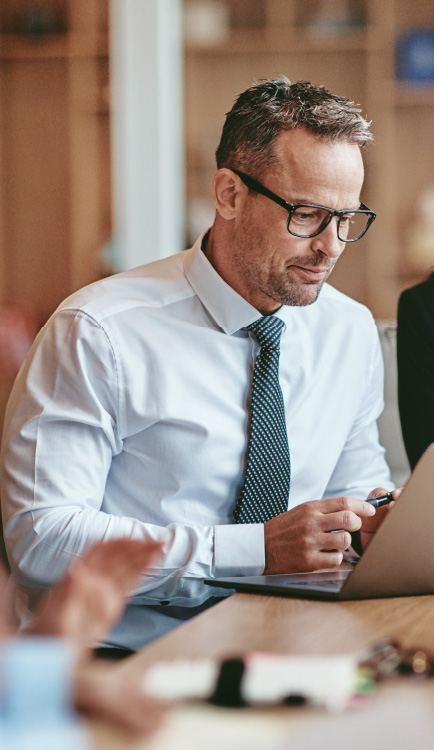 About The Intellectual
Property Works
Innovation is at the heart of The Intellectual Property Works, where as IP Experts, the aim is to provide tailored IP support in ways that founders and senior leaders have never seen before. Each business has its own ambitions, mission, and goals. Through our experiences working with founders and business leaders of all kinds, what we've learnt is that one size does not fit all. Thus, The Intellectual Property Works was born! With innate passion and motivation, we're here to provide the assistance your business needs in a way that suits you.
As IP Consultant's, we're passionate about assisting a range of innovative businesses, with a special focus on MedTech companies seeking expert IP management. Discover how we enhance the success of medical technology companies.
Meet Our Founder & IP Expert, Stephen Carter
Stephen grew up helping his dad repair classic Volkswagen Beetles and camper vans. As they worked, they would listen to Stephen's grandad recount tales from his time in the war. He worked as an engineer and was part of the team that designed the steam catapult that launches aircraft carriers, something that fascinated Stephen.
Inspired by his grandad's background, Stephen went on to study mechanical engineering at Bath University, including a module in biomechanics and joint replacement. It was this module that sparked his interest in medical technology and influenced his decision to embark on a Masters degree with a focus on software.
Upon graduating with his Master's degree in 1994, he joined Mewburn Ellis and trained as a patent attorney. He qualified as a UK and European patent attorney in 1998.
An IP Consulting Service
Driven By Innovation And Experience
After leaving Mewburn Ellis in 2018, Stephen knew he wanted to work with start-ups and other small, innovative businesses in ways they hadn't worked before. This involved getting to know the businesses, their founders, and their ambitions well and working collaboratively to provide IP support that supported their respective ambitions.
His aim was to move away from charging based on time spent and shift towards a model based on outputs, value adds, and— most importantly— predictable costs. Whether this is through fixed price projects or monthly subscriptions, Stephen and The Intellectual Property Works deliver a blend of innovation and experience unlike any other.
Companies We've Worked With





Partnerships And Associations





If you run a start-up or business and are looking for help to manage your IP from the outset, you're in the right place. Whatever your driving force, ours is to help you avoid common IP pitfalls and put you in a position where your IP supports your business' growth, not holds it back. To get started on making your business more investable and capturing the value in your IP, get in touch with us today.